Christina Mason is a graduate of Trinity School of Natural Health, where she earned the diplomas of Doctor of Naturopathy, Certified Health Specialist, Master Herbalist, Certified Nutritional Counselor, and Certified Natural Health Professional.  Christina is also a member of The American Association of Nutritional Consultants.
Trinity's ND program is leading in that it is packed with the most relevant information, research and resources available to help naturopath professionals succeed in their practice.  Christina's studies included nutrition, enzymes, pH balance, herbs and supplements, homeopathy, flower essences, general lifestyle and other available natural resources.  She learned to determine the best natural health options and modalities by embracing centuries of natural health concepts and techniques.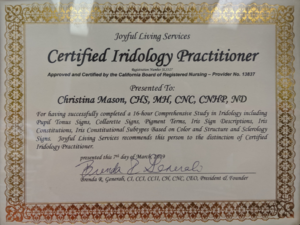 Certified Iridology Practitioner Verification Link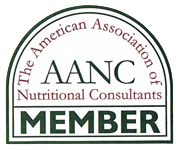 What We Offer
Christina Mason is currently offering 1 hour Digital Iridology consults (by appointment only) for only $80 at Body B Healthy in Crestview, FL.  Christina uses Iridology as the primary tool for assessment because of its proven effectiveness to show the potentiality of the body and the degree of vitality of a gland, organ or system.
Body B Healthy
2225 S Ferdon Blvd, Crestview, FL 32536
Call (850) 206-5603 for appointment.